Director of Priestly Vocations (Administration & Seminarians)
Fr. Brandon is a director of Priestly Vocations. He was born is Torrance, CA and some of his hobbies including playing basketball, binge-watching TV show and movies, playing guitar, and photography. His favorite aspect as a priest has been celebrating the Sacraments and giving spiritual direction. His favorite saints are St. lgnatius of Loyola and St. Therese of Lisieux. Once, Fr. Brandon made 16 consecutive free-throws in a basketball game. You can send him an email through the form below!
Associate Director of Priestly Vocations (Discerners & Vocations Promotion)
Rev. Cheeyoon Timothy Chun, whose home parish is Holy Korean Martyrs in Westminster, graduated from Fountain Valley High School and attended Mt. Angel Seminary in Oregon. Prior to discerning a vocation to the priesthood, Chun studied at the Southern California Institute of Architecture and worked professionally as an architect. "I was well on my way to accomplish and live out my worldly goals and aspirations, but I felt there was something missing in my life," he says of his decision to enter the seminary. "The priesthood had been on my conscience ever since high school. Even the slightest thought of becoming a priest brings me joy and peace. I want to live and strive to be holy as a saint." His first assignment in the Diocese of Orange was serving as parochial vicar at Holy Family Church in Orange and is now a part-time Associate Vocations Director, while continuing to assist at Holy Family Church. Chun's favorite hobby is golf.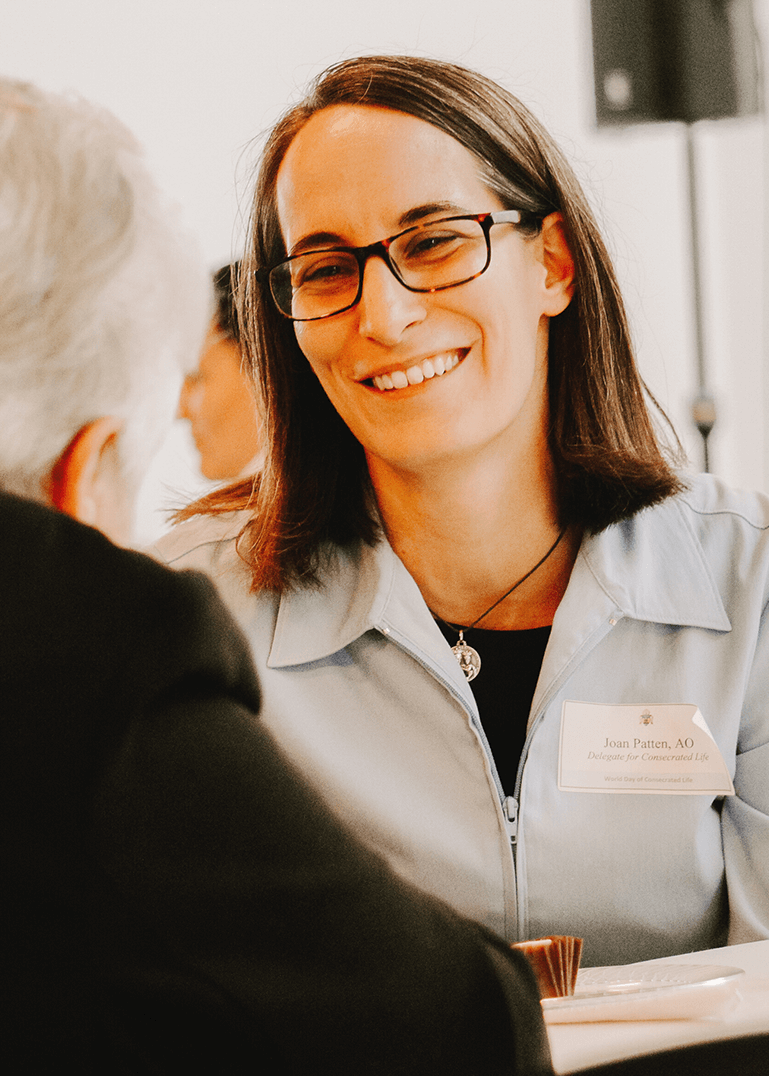 Delegate for Consecrated Life
Joan is the Delegate for Consecrated Life. She is a consecrated laywoman in the Secular Institute of the Apostolic Oblates. Originally from Omaha, NE, Joan was sent by her community to California in 2013 and has called it home ever since. She lives with a few other consecrated members from the Apostolic Oblates in Fullerton, CA where they manage the Pro Sanctity Retreat Center. As the Delegate for Consecrated Life, she supports and promotes the consecrated men and women and religious communities in the Diocese of Orange. She also collaborates with Fr. Brandon, the Vocation Director, with vocational promotion and discernment opportunities for youth and young adults. Joan loves to help people learn how to pray and deepen their relationship with Jesus. She also enjoys coffee and going to the beach. To contact Joan, please use the form below.
CONNECT WITH OC VOCATIONS